Fall Skincare: 6 Practical Tips for Glowing & Beautiful Skin
The go-to resource for planning your detox retreats. Find all you need to know about top destinations and how to rejuvenate.
Discover Detox Retreats now
How well you take care of your skin each season determines just how good it looks during those few months. Fall is a particularly tricky time as far as skincare is concerned because it's a transition season that's both hot and cold. Taking this unique nature of autumn into consideration, only specific skincare routines will work.
If you do not take the time to cleanse and nourish your skin accordingly, you'll spend all fall fighting a losing battle against the weather. To make your life easier for you, here are 10 fall skincare trends that you should definitely give a go!
​
1. First thing's first; damage control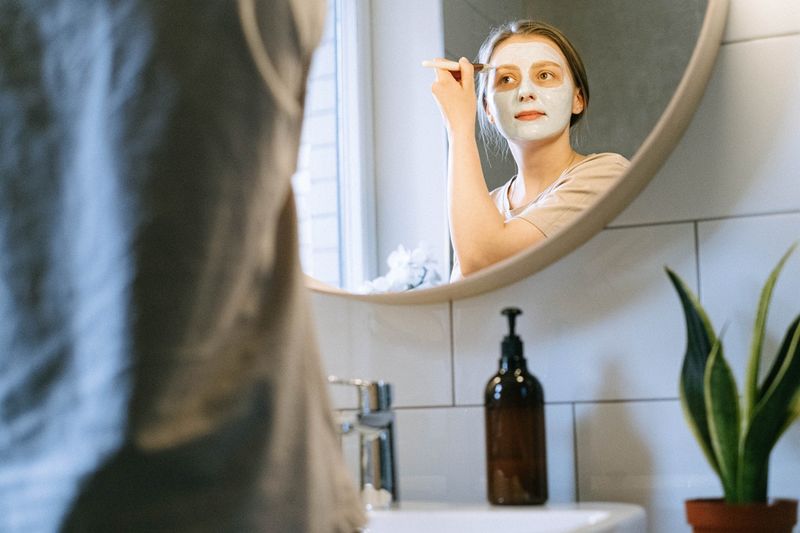 Summer might be fun, but it is brutal on your skin. The low humidity, high heat, and intense UV exposure make it the worst season as far as skincare is concerned. As autumn sets in, the first thing you will have to do is to repair all the damage caused.
In this case, investing in skin products meant to clear and revitalize your skin is the best way to go. These include cleansers, exfoliating face scrubs, and healing face masks. With a few weeks of this kind of care, you should be able to undo enough of the damage for a fresh start during fall.
2. No body part left behind
Lips, elbows, knees, feet, and hands are without a doubt among the most neglected as far as skin care is concerned. In fall, this is a bad idea as the low humidity coupled up with the cold hits these parts the hardest. That is how people end up with chapped lips and ashy elbows. One of the best ways to prevent these embarrassing and sometimes painful occurrences is moisturizing every inch of your body. Yep; that means that it is not just your face that needs all the attention.
A great way to ensure that no part is left untouched is by applying moisturizers and body creams systematically, every time. Whether you choose to start with your face or with your feet, you need to make sure that there is a product on every part commonly exposed to the elements.
3. Use thick oil-based skin products
Thick creams and oil-based cream products are without a doubt the best for use during fall. One of the main reasons for this is their ability to promote moisture retention in the otherwise dry and windy season. These also work really well during fall as they help to keep the skin nourished and protected from things like harsh winds and subtle UV radiation. Finally, thick creamy skin products maintain heat ensuring you are warm and toasty with beautiful youthful skin all fall long.
4. Take warm showers
This might come as a surprise to many but fall is not the time for hot baths. You're probably asking yourself what good a lukewarm shower will do you during those cold autumn nights. The answer is a lot of good. Unlike hot showers and baths, warm showers keep you warm without interfering with your skin's moisture balance. The warm water is also much less harsh on skin and is great when doing things like cleansing, scrubbing, and exfoliating as you shower.
5. Artificial moisture and temperature control
This might not be directly related to skin care but it has been shown to significantly improve results of fall skincare routines. As earlier stated, fall is cold and dry which is not a very good combination for your skin. If you have a temperature and humidity control system, you just might be able to change the game providing the ideal indoor conditions. Unfortunately, this trick won't work once you step outside but it does not change the fact that it is a pretty awesome fall skincare tip.
6. Take vitamins and eat anti-oxidant rich foods
Finally, eat all the right things and your skin will thank you for it this fall. Fruits and vegetables are particularly important due to their high concentrations of essential vitamins and antioxidants. Vitamin E rich foods, in particular, are a must-have on your fall diet if you want to keep your skin healthy. It's useful in various physiological processes involved in skin regeneration and maintenance. This is found in things like pineapples and green veggies.
Antioxidants, on the other hand, remove toxins from all parts of the body, leaving you with skin that is clean both inside and outside. These are found in citrus fruits berries and hearty grey kale. Rich plant-based diets such as vegan & vegetarian cuisine can also help to keep your skin healthy and glowing all year long.
The majority of the tips highlighted above are good old-fashioned fall skincare tricks that will help you maintain healthy skin. However, things like doing a juice detox and use of thick creams are up and coming trends with great promise regarding being long-term fall skincare hacks. Whatever the case, they all work wonders during this otherwise challenging season and definitely are worth a try!
---
Curious as to how a cleanse or a detoxification can help to cleanse your body and improve your skin? Why not book yourself a spot on a general detox retreat? Your skin and body will surely thank you for it!